Septic Pumping
If you're in search of a professional septic company in Sussex County, NJ to do septic tank pumping, look no further! Wilson Services is here to help and handle all your septic needs so that you don't have to worry or stress about anything. Give us a call when you require septic pumping service in Sussex County and the surrounding area and we'll provide you with a fair price and reliable work.
Septic Tank Pumping Cost
We charge a flat rate of $295/1,000 gallons for our septic pumping services, and vow to never surprise you with extra fuel fees or environmental fees. The one exception to this is if we have to dig up your septic lid, or if it's in a difficult spot or really far from the road (we found a septic tank under a garage once, so we need to be specific). But that sort of situation is pretty rare and $295/1,000 gallons will be the septic pumping cost for over 90% of our customers. It is our goal to be as transparent as we can with our septic services in New Jersey, and offering upfront septic tank pumping costs is one such way we strive for that.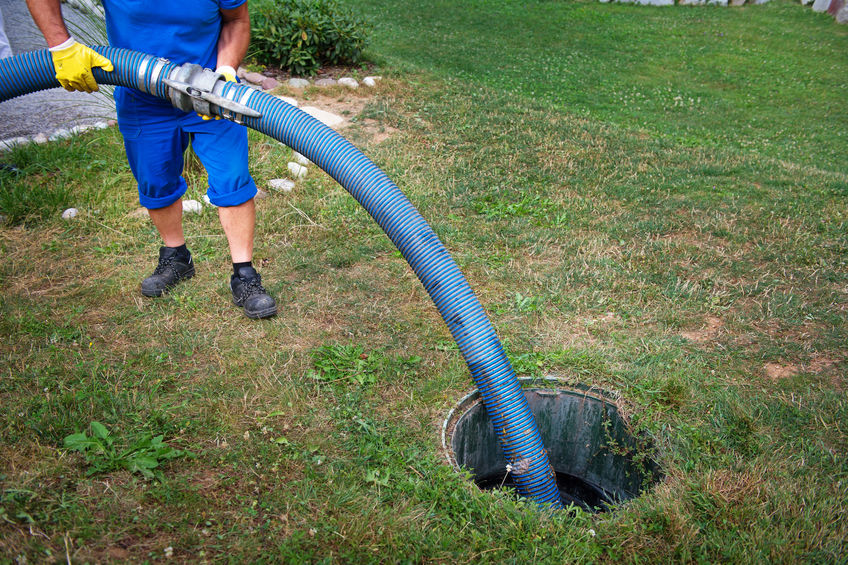 The rule of thumb for residential properties is that you should get your septic tank pumped at least every 3 years. This number can vary depending on property size, how much the system is used and a variety of other factors.
If you wait more than 3 years, you risk damage to your drain field and encountering serious problems down the road. If your yard is starting to smell you might need a repair. Luckily, the septic pumping professionals at Wilson Services can inspect your tank and let you know if it is time.
In addition, we highly recommend having baffle filters installed to help your septic tank and drain field work their best. If you already have baffle filters at your property in New Jersey (some newer builds do), we are happy to come clean them every 6 months – which is the recommended timeframe.
Septic Pumping Professionals
Understandably, it can be stressful to need something done with your property's septic system. But with the Wilson Services team on the job, you can rest assured that you have some of the industry's top experts on your side. Our staff of licensed and insured professionals has been providing Morris and Sussex County property owners with septic tank pumping since 1955.
Contact us to get started!