Septic Solutions in Sussex County!
We help North Jersey homeowners maintain their septic system and protect the environment through regular servicing, advanced technology, and expert advice — so they never need to worry.
Your Residential & Commercial Septic & Electrical Service Experts

We've been providing a full range of septic services in Sussex County, NJ for over 60 years. From routine septic pumping and cleaning, to septic tank installation and repair, you can count on our experienced team and technology to meet current codes and standards for wastewater management.

Our roll off dumpster rental service is perfect for your next renovation or construction project in Sussex County, NJ or beyond. We offer a wide range of roll off dumpster sizes to choose from and flexible rental periods. We'll drop the dumpster off when you need it and haul it away when you're done.

Electrical problems can be dangerous and frightening, especially if your power goes out or you're worried about a fire. If you need electrical repairs, electrical installations, or electrical maintenance, call us. We'll take on anything, so there's no worry that your problem is too big or too small for us.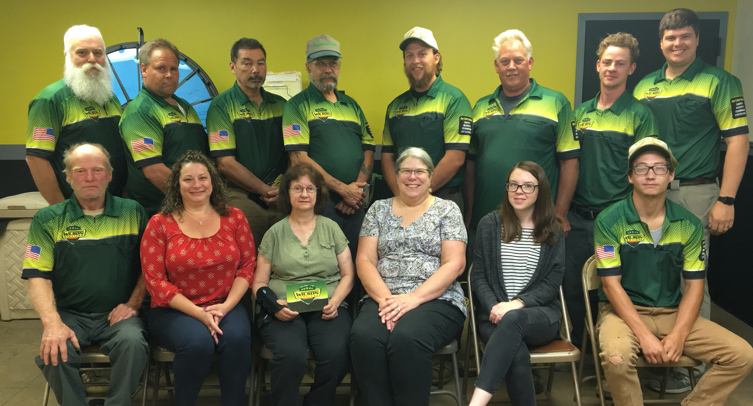 Quality & Excellence since 1955
When you choose Wilson Services, you're choosing the company that understands and values family and strives to treat you like one of our own. You'll see this in:
On-time arrivals
The way we treat your home — as if it was our own.
Our upfront pricing
The priority we put on quality
Our guarantees
Clean & Courteous
We go the extra mile to keep your yard looking as nice as possible throughout our visit. We excavate carefully to prevent ruining the appearance of your lush, green lawn.
Detailed Explanation
Our friendly and knowledgeable staff will answer any questions and explain all findings from routine septic maintenance and diagnostic services with a follow up phone call.
Record Retention
We keep all septic service records based on street address. This helps answer any inquiries after a property sale, explain previous repairs, and quickly perform routine maintenance.
Local and State Codes
We work closely with engineers and local regulatory agencies to ensure all standards are met during septic system installation, repair and septic pumping in Sussex County, NJ.
Videos
Curious about the process? We have plenty of videos to demonstrate the quality of our work.
We work neatly, and promise to leave your lawn in great condition.
Visit our youtube channel here…