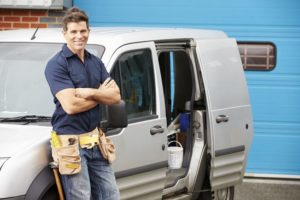 Looking for an electrician in Sussex County, NJ? Finding a trustworthy, professional one can be a process, and you might not know where to start. You rely heavily on the power at your property, so we understand that you want an expert on the job.
There are a few things to consider in your search to find a reliable electrician; read on for some tips!
Look into the Costs
Electricians usually charge by the hour. You can contact a few companies to let them know what you need done, and they can provide you with an estimate for the job. Make sure that they are telling you about all fees and the total project cost. Sometimes companies charge more for after-hours or emergency visits, or charge higher rates for the first hour to cover their travel time and expenses. After you learn the pricing, you can compare quotes to see what is in your budget.
Check Customer Reviews
Look online to see what past clients have said about the company's skill and workmanship. This is a great way to gauge their professionalism. If a company has many bad reviews and a lot of complaints, it's probably a sign that you should not hire them. On the other hand, if a business has glowing reviews and many of their customers recommend them, you can feel confident hiring them to handle things.
Make Sure they are Licensed Electricians
It's important that you hire someone who is trained, experienced, and has the proper credentials to work at your property. Ask the company if they are licensed, accredited, and if their employees have passed background checks. These qualifications can separate the amateurs from the true professionals.
Prepare Your Property for the Work
Make sure that your electrical panel is easy for them to get to, and that any furniture is moved from the area they will be working on. Any time spent trying to access things will be part of the bill. Also, be prepared to be without electricity at your property while they are fixing things.
Expert Electricians in Sussex County, NJ
It is vital that you make sure you are hiring a capable and honest electrician for any job at your home or business. By taking a few steps before picking a company to handle your needs, you can ensure that the project is done by a professional that you can trust. If you have any questions or need an electrician in Sussex County, give us a call at Wilson Services!