When you need help with your septic system, rely on our experts from Wilson Services. We'll get to you quickly, then help you get your septic system working well again soon. We have worked on systems like yours for years, so we are sure we can help you get the solutions you need. Septic pumping in Sussex County, NJ is one of our specialties, so call us to get the help you need today.
Septic Pumping in Long Valley, NJ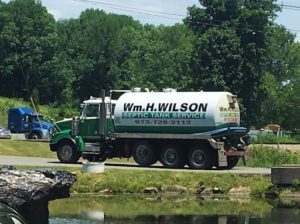 When you need experts to complete your septic pumping in Long Valley, NJ, call on our team right away. We'll work with you to make sure we get to you, assess your tank, and complete your pumping fast.
If you're not sure whether you need septic tank pumping in Long Valley, NJ, we'd be happy to come take a look. We can also pump it out, then get you on a regular schedule for pumping based on the size of your tank and the number of people living in your home.
Septic Cleaning Long Valley, NJ
We can also perform septic cleaning in Long Valley, NJ. This goes beyond pumping the liquid out of your tank to also remove the solid waste. If your tank is getting full or you have to pump it too often, this could be the solution you need. Our professional team will eliminate your tank's waste problems so it can continue working well for you for years. Reach out to us today to get on our schedule soon.
Septic Repair Long Valley, NJ
When we at Wilson offer septic services, we include septic system repair. If your system isn't working, call us right away. After all, you don't want to have to deal with a septic emergency! Instead, reach out to us as soon as you notice a problem so we can get to you fast, assess your system's needs, then get you the help you need ASAP. Stop worrying about your system because we'll get it working well again quickly.
Call Wilson for Septic Service in Long Valley, NJ Today!
Rely on us at Wilson Services anytime you need septic repairs, septic cleaning, or septic tank pumping in Long Valley, NJ. Our top-rated septic company in Sussex County promises to work quickly so you will be able to use your septic system normally again soon. Call us now to get on our schedule or to find out more about working with us for all of your septic system needs.