Septic Service in Branchville, NJ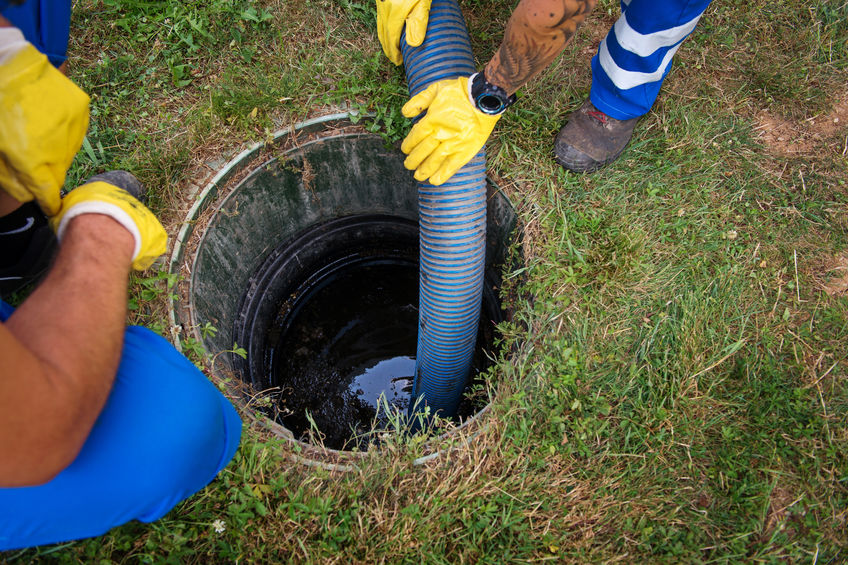 When you're dealing with septic problems, you need someone who can help you ASAP. After all, you probably don't have the time or the energy to try to live well without a functioning septic system!
If you are in need of septic service in Branchville, NJ, contact us at Wilson Services right away. We have septic specialists standing by, ready and willing to come to your home and get your septic system running well again. No matter what it takes, we'll get your system in top shape again soon!
Septic Pumping
Septic pumping in Branchville, NJ is one of our specialties. We have teams of employees who are pumping specialists. They know how to deal with any tank, can handle any problems that might arise, and have all the knowledge they need to get your tank cleaned out efficiently and completely.
Most experts recommend septic pumping in Branchville, NJ every 3-5 years, though the exact timing depends on the size of your tank, the number of people living in your home, and more. If you're not sure when your tank was last pumped or if it needs it now, contact us. Our team can come out and assess your needs. If you need pumping, we'll get it done. If not, we'll let you know how full your tank is so you can plan for the future.
Septic Repair
A broken septic system can be a real bummer. It can also create a plumbing emergency for you and your family. When you need septic repair in Branchville, NJ, don't let it go! These problems only get worse! Instead, contact us right away. We may be able to fix the problem before you end up with a sewer backup or are unable to use your plumbing.
Each septic repair in Branchville, NJ starts with a conversation. We want to know what you're experiencing, how long it's been going on, and any other details you can give us. Then, we'll take a look at your system and test it part-by-part until we know what's wrong. At that point, we'll let you know and start your repair. Before long, everything will be back to normal as far as your plumbing goes.
Working with Wilson Services
No matter what septic service in Branchville, NJ you require, we will get the job done for you. Our experts are highly trained and have years of experience working with septic systems of allsizes and types. We'll get to you fast, assess your needs, and get right to work. We'll keep working until the job is done, too!
Stop wondering and worrying about your septic system and call us at Wilson Services today!
Fixer Upper might be everyone's favorite TV show, but installing a new septic in a home over 20 years old is not the favorite task in the process. We make sure your Andover home passes those inspections — whether you're buying or selling.
Our repair technicians will quickly diagnose the problem with your septic system and advise the best solution. We're always working around Andover, so we can get to your home when you need us.
Most septic systems should be pumped every 2-3 years. We send reminder postcards and followup with phone calls when it's time, so you don't even need to think about it. Typically, filters should be cleaned every 6 months.
Contact us to get started!