Roll Off Dumpster Rental Ogdensburg, NJ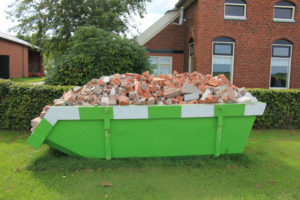 If you are interested in renting roll off dumpsters in Ogdensburg, NJ or the surrounding area, look no further than the experts at Wilson Services for help. We have been the local area's source for roll off services for quite some time, so you can place your confidence in our staff. No matter what the area or occasion, and regardless of how many dumpters you need or how long you need them for, we can assist you. Call us today for more information on roll off dumpster service in Ogdensburg!
How Our Roll Off Service Works
Our waste management company offers superior customer service and makes renting roll off dumpsters in Ogdensburg an easy and convenient experience. We will work with you to meet all of your needs, from choosing the right size and number of dumpsters to getting them dropped off and picked up on schedule. You don't have to worry about anything in Ogdensburg except throwing things away, because we handle everything else!
Roll Off Dumpster Sizes
We have five roll off dumpster sizes in Ogdensburg that you can choose between: 8-yards, 10-yards, 20-yards, 30-yards, and 40-yards. With this extensive inventory, you are sure to get something that's perfect for your needs in Ogdensburg, so you do not have to worry about renting roll off dumpsters that are too big or too small. If you are not certain which to choose, we can discuss your needs with you and help you decide.
Trusted Roll Off Service in Ogdensburg
The staff at Wilson Services is here to assist you with all your waste disposal needs in Ogdensburg. Turn to us for roll off services, and we can make sure you are equipped with the correct size and number of bins, then we will be back later to handle the transportation and disposal. Reach out to our team of experts for more information on how we can help you with roll off dumpster rentals in Ogdensburg!
Contact us to get started!