Are you interested in renting a roll-off dumpster for a project? There are a few good questions you can ask us when you call. We'll help you get the answers you need so you can have the best possible experience with your dumpster rental in Sparta, NJ. Here are a few answers to get you started.
What Size Dumpsters are Available?
We offer three sizes of dumpsters: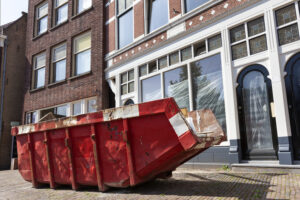 8-yard
10-yard.
20-yard.
30-yard
40-yard.
The dumpster that is right for you will fit in the space you have and hold plenty of debris to make your project happen.
What is the Rental Period for a Roll-Off Dumpster?
We offer a variety of rental periods based on your needs. You can choose to rent your dumpster by the day, by the week, or even by the month. We'll work with you to make sure you get your dumpster when you need it and keep it until your task is complete.
How Much Does a Roll-Off Dumpster Cost?
The cost of your dumpster will depend on the size of roll-off dumpster you choose and the length of time you'll need it for, as well as the number of dumpsters you need for your project. If you need us to empty it and return it, that will factor into the cost, too.
Is There Anything Else I Need to Know About a Roll-Off Dumpster Rental?
There are a few other things you should know about renting a dumpster from us.
All of our dumpsters have weight limits. If you will go beyond the limit, you'll need to rent a larger dumpster or come up with another plan.
Don't use our dumpsters to dispose of hazardous waste like asbestos, pesticides, and more. We can give you a comprehensive list.
You will need a permit anytime you want to park a dumpster on a public street. These usually cost at least $40 per week and you will need to show proof of having a permit when we deliver the dumpster.
Call For Dumpster Rental in Sussex County
When you need a roll off dumpster rental in Sussex County for a home remodeling or landscaping project, we're the company to call! We make your dumpster rental easy by dropping it off to the location you specify, picking it up, and disposing of everything for you. Call us at Wilson Services today to reserve your dumpster rental in Sparta, NJ, or the surrounding areas!