Roll Off Dumpster Rental Sparta, NJ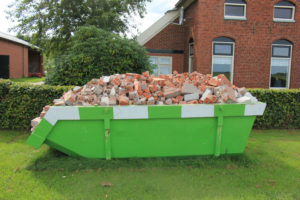 The next time you need a roll off dumpster rental in Sparta, NJ for an event or something going on in Sparta, reach out to Wilson Services! We provide professional roll off services that make getting waste containers an easy and seamless process for you.
Our team will handle everything from start to finish, so all you have to worry about is tossing your trash, and we will take care of the rest. Call us today to discuss setting up roll off dumpster rental.
Roll Off Dumpster Service
Property owners and event organizers all over count on us because they know we are a reliable source for roll off dumpster rental in Sparta, NJ. It has never been easier to have all your waste disposal efforts managed than with Wilson Services. When you go with our roll off services, all you have to do is let us know of the amount of trash you generate, and we will come drop off the right sized and amount of roll of dumpsters to suit your situation. Once you are finished needing them, our crew will come out to your place in Sparta and haul them off.
Roll Off Dumpster Sizes
We have five different roll off dumpster sizes to choose from for your dumpster rental in Sparta, NJ, so we are sure to be able to get you set up with bins that are perfect for what you are planning on throwing away. There is no need to worry about paying for more than you need or not getting ones large enough. Between the 8-yard, 10-yard, 20-yard, 30-yard, and 40-yard containers we offer for of roll off services, you can pick something suitable for your specific situation in Sparta.
Choose Wilson Services for Roll Off Dumpster Rental in Sparta, NJ!
Get in contact with the team at Wilson Services to schedule a time for us to drop off roll off dumpsters at your property in the Sparta area. We show up on time, bring exactly what you need, and then come back when they are full to handle the transportation and disposal of it. Ask us about our dumpster sizes and our flexible rental periods!
Contact us to get started!