Roll Off Dumpster Rental Oak Ridge, NJ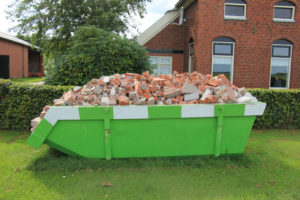 The staff at Wilson Services is here to help whenever you need to rent a roll off dumpster in Oak Ridge, NJ or the surrounding area. Our waste management company has spent many years providing bins of all sizes and for all kinds of spaces and occasions. With flexible rental periods and a staff of reliable experts, we are the clear choice for roll off services in Oak Ridge. Call us today to discuss your roll off dumpster needs!
Roll Off Dumpster Rentals
No matter what you need roll off dumpsters in Oak Ridge, NJ for, how many you need, or what sizes you want, we can provide the perfect solution for your situation. We offer customized roll off dumpster rentals, where you let us know what you're looking for and we meet all your needs. Our roll off service team will drop the bins off anywhere in Oak Ridge, let you keep them as long as you need, and then will be back to haul them away and dispose of the trash when you're finished.
Our Roll Off Dumpster Sizes
We offer varying sizes of roll of dumpsters, so you can make sure you do not end up with something too large or bins that are too small. Our staff of experts can discuss factors with you to help you choose between our five container sizes. You can pick between 8-yard dumpsters, 10-yard dumpsters, 20-yard dumpsters, 30-yard dumpsters, and 40-yard dumpsters.
Roll Off Service in Oak Ridge, NJ
The staff at Wilson Services is here to handle all your waste disposal needs. We are available for roll off dumpster rental in Oak Ridge, NJ whenever you have large amounts of trash being generated and want an easy and convenient way to handle its collection and transportation. Get in touch by calling or contacting us online; our staff is waiting to speak with you about our roll off dumpsters!
Contact us to get started!