Roll Off Dumpster Rental Newton, NJ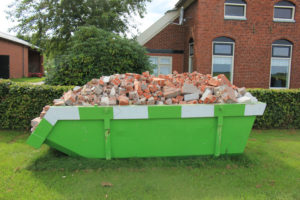 The professionals at Wilson Services are here to help whenever you need to coordinate for roll off dumpster service in Newton, NJ. We have waste management experts on staff who can get you situated with exactly what you need, and will make sure the process is easy and convenient for you. Just let us know what you are planning to toss out in Newtown, and we will handle everything from start to finish. Reach out to us now for more information on our roll off dumpster rentals!
Roll Off Dumpster Rentals
We have many years of experience solving the waste management needs of our customers, so you can count on us to offer expert solutions to you. Our roll off dumpster rentals in Newton, NJ are designed to be flexible to accommodate varying needs, so you can hold onto them for as long as you need. Just let us know how many roll off dumpsters you need, what size you want, and when and where in Newton we should drop them off. After you're done using them, we'll be back to handle pick-up and disposal.
Our Roll Off Dumpster Sizes
Our company has five different sizes of roll off dumpsters in Newton, to best fit your needs and make sure you are not overpaying or ending up with containers that are too small. You can check out our inventory and pick between 8-yard bins, 10-yard bins, 20-yard bins, 30-yard bins, and 40-yard bins. The experts on our staff are happy to discuss the specifics of your situation with you to help you decide which roll off dumpster sizes you need!
Roll Off Service in Newton, NJ
If you need to rent roll off dumpsters in Newton, NJ, have the waste management experts at Wilson Services take charge of everything. Our company has many years of experience and a large inventory of different roll off dumpster sizes, so you can have confidence in our roll-off services. Call us in Newton to learn more about how we can help you!
Contact us to get started!