Roll Off Dumpster Rental Lake Hopatcong, NJ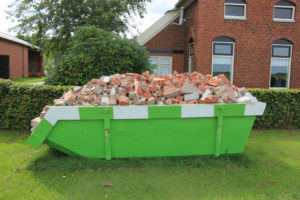 Are you looking for a waste management company that offers roll off dumpster rental in Lake Hopatcong or the surrounding area? The experts at Wilson Services can handle all the logistics and help get you set up with as many bins as you need, make sure you get the correct size, and get them dropped off and picked up on time as scheduled. Just let us know what your needs are regarding roll off services, and let us take it from there!
Roll Off Dumpster Rentals
Whether you need to rent roll off dumpsters in Lake Hopatcong for an event, space, or occasion, our team can help to make sure you get exactly what you need so there is an adequate amount of garbage bins in the area. We work with all kinds of customers in Lake Hopatcong, and we customize our services to be curtailed to their specific needs. Together we will discuss how many bins you need, what size you should get, and how long you need to rent them for, and then we will get them dropped off wherever you want and be back to haul them away when you're finished using them.
Our Roll Off Dumpster Sizes
We offer 5 roll off dumpster sizes to choose from, so you can surely get the perfect sized containers regardless of what your circumstances are. There are 8-yard, 10-yard, 20-yard, 30-yard, and 40-yard containers to choose from, and our experts are here to help you make an informed decision. You don't have to be concerned about ending up with roll off dumpsters in Lake Hopatcong that are too small or too large.
Roll Off Service in Lake Hopatcong, NJ
Wilson Services is proud to be the waste company that Lake Hopatcong trusts. Our roll off dumpster rentals have been relied upon for many circumstances and occasions, because we make the process an easy and simple one. Let us assist you with your waste disposal needs; reach out to us today to learn more information about our roll off service in Lake Hopatcong!
Contact us to get started!