Roll Off Dumpster Rental Lafayette, NJ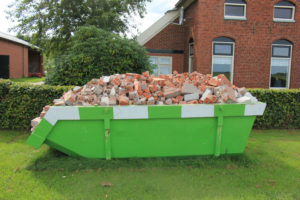 Whenever you have an event or occasion for which you need a roll off dumpster in Lafayette, NJ, turn to Wilson Services! We offer varying rental periods and have an inventory of various sized bins to make roll off dumpster service an easy and simple process.
Reach out to our team to learn more about our roll off services!
Rent Our Roll Off Dumpsters
We work with both residential and commercial property owners, event managers, and all kinds of clients with different needs to provide them with a tailored approach to roll off service. Just let us know the details of your waste disposal needs, and we will get you set up with the appropriate roll off dumpster sizes, the right number of bins, and get them dropped off and picked up wherever you want in Lafayette.
Various Roll Off Dumpster Sizes
You can choose between five different sizes of bins to pick out something suitable for your specific needs. With the option between 8-yard bins, 10-yard bins, 20-yard bins, 30-yard bins, and 40-yard bins, there is sure to be one that fits what you are planning to throw out in Lafayette. We can help you try to determine how much trash you'll be generating so you can make sure you aren't equipped with roll off dumpsters that are too big or too small.
Lafayette's Source for Roll Off Dumpster Rental
Reach out to the local area's trusted waste company, Wilson Services, when you are needing to rent roll off dumpsters in Lafayette. We can assist you in choosing the correct sizes and will take care of the transportation and disposal of everything so that you don't have to worry about any logistics. Call us today to schedule roll off dumpster service in Lafayette, NJ!
Contact us to get started!