Roll Off Dumpster Rental Hopatcong, NJ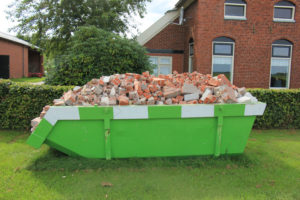 Look to Wilson Services whenever you require roll off dumpsters in Hopatcong, NJ. Our company has a long history of providing waste solutions for our customers, and our roll of services are one such way we make things easy and convenient for them. All you need to do is tell us how much garbage will be generated, and we will make sure the premises is equipped with the right amount and correct sized bins. Get in touch with our staff for all of your trash disposal needs and schedule roll off dumpster service today! 
Our Roll Off Dumpster Services
Our clients in Hopatcong vary from property owners to event organizers and everything in between. If you have a decent amount of trash that you will be generating, our roll off services in Hopatcong are the answer. For each and every customer, we offer a tailored approach and work with them to make sure they are equipped with roll off dumpsters that are adequate for containing what they are trying to toss. We will help you pick out sizes, the number that you need, and will drop them off and pick them up as scheduled.
Roll Off Dumpster Sizes
Depending on your needs, you can choose between a few different roll off dumpster sizes. Our inventory includes 8-yard, 10-yard, 20-yard, 30-yard, and 40-yard containers, so you never have to worry about being stuck with something that is too small or too large. With our roll off dumpster services, you are able to pick containers that cater to the specifics of your situation in Hopatcong.
Roll Off Dumpster Rental in Hopatcong
Wilson Services is the company to call for roll off dumpster rental in Hopatcong, NJ and the surrounding area. We have a staff of waste management experts who make throwing things away an easy process. All you have to do is let us know the size and number of bins you need, and we will take care of the rest! Reach out to us to learn more!
Contact us to get started!