Roll Off Dumpster Rental Hardyston, NJ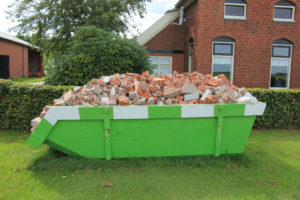 The team at Wilson Services is here to help with all of your needs regarding roll off dumpster rentals in Hardystown, NJ. We work to make the process of throwing trash away and easy and streamlined one, by offering various roll off dumpster sizes and flexible rental periods. Our staff in Hardystown will get you equipped with the right amount of bins and get them dropped off and picked up as scheduled. Get in touch with us today to talk with our roll off service team.
Roll Off Dumpster Rentals
Our company lets you keep your roll off dumpsters for as long as you need them. Just let us know when and where in Hardystown you would like them dropped off, and when we should be back to pick them up. We handle all the logistics of transportation and disposal, so all you have to worry about is throwing away your waste.
Five Roll Off Dumpster Sizes
The inventory of roll off dumpsters in Hardyston we have to offer consists of 8-yard bins, 10-yard bins, 20-yard bins, 30-yard bins, and 40-yard bins. These five different sizes are available so that you can make sure that you get containers that are fitted exactly to your specific situation in Hardyston. We will help make sure you don't end up with something too small or are overpaying for anything.
Roll Off Service in Hardyston, NJ
Look to Wilson Services the next time you need to rent roll off dumpsters in Hardyston, NJ. Our team of waste management professionals will work closely with you so you have adequate space for your trash. Have us handle all your needs regarding roll off dumpster rental, and we will make sure you are equipped with exactly what you need. Contact us today to speak with our staff and learn more!
Contact us to get started!