Roll Off Dumpster Rental Hampton, NJ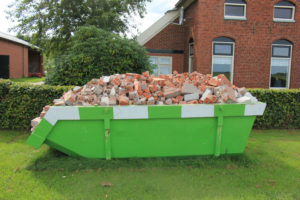 Wilson Services is the company to call when you need roll off dumpsters in Hampton, NJ for some kind of event or area. Our roll off services are convenient and flexible, where you can choose between sizes and keep them for as long as you need. It is our goal to make the process of setting up roll off dumpster service an easy one for our customers. Call us to let us know your needs in Hampton!
Our Roll Off Dumpster Services
Our roll off services in Hampton, NJ are designed to make everything simple for our customers. Just call us and let us know what kind of waste you are dealing with, about how much trash you'll generate, and when and where you need the dumpsters dropped off. We will take it from there and make sure we get you the right sized bins and the correct amount, and then put them in place wherever in Hampton you direct us to. Once you are finished using our roll off dumpsters in Hampton, we will come back to haul them away and dispose of everything for you.
Roll Off Dumpster Sizes to Choose From
We have a few different options for roll off dumpster sizes in Hampton, NJ, so there is sure to be something in our inventory that fits your needs. You can choose between have 8-yard bins, 10-yard bins, 20-yard bins, 30-yard bins, and 40-yard bins, and if you are not sure which is best, we are happy to help you figure it out. There is no need to worry about picking a roll off dumpster too big or too small with our choices.
Roll Off Dumpster Rental in Hampton
Wilson Services is who to hire in the Hampton area when you need roll off dumpster rental. We have five different container sizes to choose from, offer varying rental periods, and handle all the efforts for dropping them off, picking them up, and disposing of all the waste properly. Call our staff if you are interested in our roll off services in Hampton, NJ!
Contact us to get started!