Roll Off Dumpster Rental Green, NJ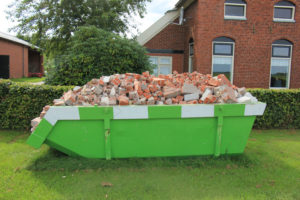 When you need to get roll off dumpsters in Green, NJ, reach out to Wilson Services for help. We offer reliable and convenient roll off services and can provide you with whatever sized bin you need and let you use them for as long as you need. Our team is committed to going above and beyond to make sure that your roll off dumpster service experience is a great one. Get in touch with us today!
Our Roll Off Dumpster Service
Our inventory of roll off dumpsters in Green, NJ is available for anybody that has waste disposal needs, no matter how big or small. We will work with you to help you choose roll off dumpsters that are sized to fit your needs, and will make sure to drop them off and pick them up on time.
Roll Off Dumpster Sizes
We have five different sizes of roll off dumpsters for rent in Green, NJ that you can choose from. With 8-yard bins, 10-yard bins, 20-yard bins, 30-yard bins, and 40-yard bins, there is surely something that will work perfectly for your project. You never have to be concerned about wasting money on something too big or running into problems with the container being too small. Our roll off service team will work with you to make sure you get an exact match to your needs.
Roll Off Dumpster Rental Service in Green, NJ
Turn to Wilson Services for help with waste disposal in Green. No matter the reason you need roll off dumpster rental, how many you need, or how long you need them for, we can fulfill all your needs. We show up on time, bring exactly what you need, and then come back when the dumpsters are full to handle the transportation and disposal. Call us today for roll off dumpster rental in Green, NJ!
Contact us to get started!