Roll Off Dumpster Rental Fredon, NJ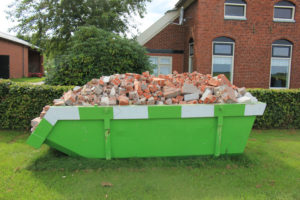 The team at Wilson Services is here to help you get equipped with roll off dumpsters when you have an event or space where a lot of trash will need to be thrown out. We have a large inventory of bins that come in different sizes so that you can surely find something that fits your needs exactly. Just let us know the specifics of what you need for roll off dumpster rental in Fredon, NJ, and we will take care of all the logistics. Call us today to get started!
Our Roll Off Service
Our customers come to us for roll off dumpsters in Fredon, NJ for all kinds of reasons. It could be for a large property, an outdoor space, or an event or occasion being put on – all these situations require trash bins. We offer easy and convenient roll off services, where you just tell us where you need the dumpsters dropped off and we will come out in Fredon and bring exactly what you need and get them placed. Whenever you are done throwing things out, we will be back to pick the dumpsters up and haul them away.
Our Roll Off Dumpster Sizes
We offer five roll off dumpster sizes in Fredon so you can choose something that is tailored to your specific needs. With 8-yard, 10-yard, 20-yard, 30-yard, and 40-yard containers to pick between, there is enough variation to get roll off dumpsters that are not too large yet not too small for the trash you plan on generating.
Fredon's Roll Off Dumpster Rental Service
Call Wilson Services whenever you need to rent roll off dumpsters in Fredon, NJ and the surrounding area. Our company has many years of experience helping customers with their waste disposal needs, so you can place your trust in us. Get in touch with us today for more information on our roll off services!
Contact us to get started!