Roll Off Dumpster Rental Frankford, NJ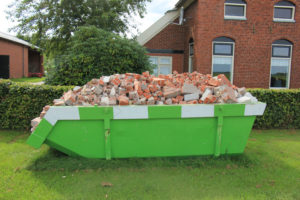 Wilson Services is the company to call when you are looking to rent a roll off dumpster in Frankford, NJ. When you need a dumpster (or many) for some kind of event, place, or occasion, you can count on us. Our premier roll off services in Frankford include convenient rental periods, different roll off dumpster sizes, and a friendly customer service team. Give us a call today to let us know your needs!
Roll Off Dumpster Services
Anyone who is dealing with a large amount of trash at a space or event can count on us to cover all their Frankford roll off dumpster service needs. We have roll off dumpsters that come in various sizes that are great for all kinds of occasions. Our team will drop them off in Frankford on schedule and then be back to haul them away and handle the discarding process once you are finished using them.
Our Roll Off Dumpster Sizes
We offer five different roll off dumpster sizes for rent, so you can surely get something that is tailored to your specific needs. There are 8-yard bins, 10-yard bins, 20-yard bins, 30-yard bins, and 40-yard bins to choose from, so regardless of your exact situation, there is something in our inventory that will work perfectly. Just let us know your situation in Frankford, and we will get you supplied with the correct sized bins.
Frankford's Roll Off Dumpster Rental Service
Turn to Wilson Services for expert roll off services in Frankford, NJ that are managed by industry professionals. We will get you as many containers as you need and let you keep them for as long as you need, then handle the disposal for you. Call us to learn more about how we can help you in Frankford!
Contact us to get started!