Roll Off Dumpster Rental Sussex County, NJ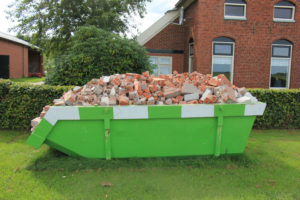 Wilson Services is the local area's top waste management company. We offer roll off dumpster rentals in Sussex County and have an extensive inventory of different sized bins to make sure that we can meet the needs of everyone in Sussex. Our goal is to make the process of throwing away trash an easy and streamlined one for you. Let us assist with all of your needs; call us today to learn more about our roll off dumpster rental services in Sussex County.
Professional Roll Off Services
Our company can take care of all your needs regarding roll off dumpsters. No matter what the space, event, or occasion is, we will make sure you have enough and the right size to fit your specific situation in Sussex. Our team of experts is here to help you decide what is right for your needs and will handle the rest for you. We'll drop them off on time and come back once you're done using them to transport them for proper disposal.
Five Roll Off Dumpster Sizes
When you hire us for roll off dumpster service, you never have to worry about getting containers that are too small or ending up overpaying for something too large. We have five sizes of roll off dumpsters and can help you choose between our 8-yard bins, 10-yard bins, 20-yard bins, 30-yard bins, and 40-yard bins. With our inventory, you're sure to find exactly what you need.
Roll Off Dumpster Rental in Sussex
Reach out to Wilson Services to have our experts offer their assistance with the waste disposal process. We provide roll off dumpsters for all kinds of properties and offer flexible schedules so that you can keep them as long as you need them in Sussex. Our professionals are standing by waiting to help, so call us now to get started!
Contact us to get started!