Roll Off Dumpster Rental Stanhope, NJ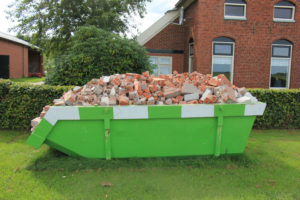 Wilson Services is here to assist when you need roll off dumpster services for a space or event in Stanhope. We have spent many years in business being the area's source for waste management and disposal, so you can place your trust in us. Our company offers convenient and flexible rental periods and a number of different sized bins to choose from, to make sure you receive a customized solution. Call us now to get started!
How Roll Off Dumpster Service Works
We have designed our roll off dumpster service to be easy and convenient for our customers. Our team of experts will handle every step of the process. All you have to do is let us know how much trash there will be, and we will make sure there are enough roll off dumpsters in place. We can get them dropped off anywhere in Stanhope you need, and will be back once you are finished using them to haul them away and take care of the proper disposal of all the garbage.
Five Roll Off Dumpster Sizes
Our inventory consists of various roll off dumpster sizes that you can pick between, so you do not ever have to worry about ending up with something too large or too small. We have 8-yard, 10-yard, 20-yard, 30-yard, and 40-yard containers to match any circumstances in the Stanhope area. If you are not sure which is best, we are happy to discuss your situation with you and help you choose.
Stanhope's Roll Off Dumpster Pros
The next time you need to rent roll off dumpsters in Stanhope, reach out to the professionals at Wilson Services. Our company can take charge of everything and make sure you end up with the right size and amount of bins for the trash you will be generating. Get in contact with our staff to learn more information about our roll off services!
Contact us to get started!